I have been pondering, what would the Dos Equis guy do in SharePoint land. This led to the following….
When building a 2013 Farm, he only needs….one server…
When he builds a SharePoint App, he doesn't need a secret key…
His SharePoint Apps, get a 6 rating from CJG
His SharePoint Azure Hosted Apps can be run on-premise
His Hybrid farm doesn't need….ADFS….
His claims identity….makes no claims about him…..
Microsoft instantly approves…his Apps….
His access tokens….don't expire….
He didn't need to look at Spence's post to setup Request Management….
His sandboxed solutions run with…full trust…
His SharePoint Groups…span site collections….
Every question he replied to on the MSDN forums….was marked as an answer…
When setting up authentication, he doesn't use setspn.exe….it just works…
His farm can have unlimited web applications…
Never once has he been asked an end user support question…..
His farm will never tell you "its working on it"….its just done….
He can delete terms from his MMS term store…
His SharePoint Online instance has….a Central Administration…
His SharePoint newsfeed…posts to Yammer….
His configuration database…scales out…
His farm can store files…..over 2GB….
He can post as many hashtags as he wants….in his newsfeed….
All SharePoint Farms trust his farm…..
He can unwind a shredded storage file with one line of code….
His machine translation service application is….perfect….
His Office Web Apps server, can edit PDFs in the browser…
His content databases….can store a petabyte of data….
He is….the most interesting guy in SharePoint…"I don't always collaborate…but when I do…its with SharePoint and hot chicks"…..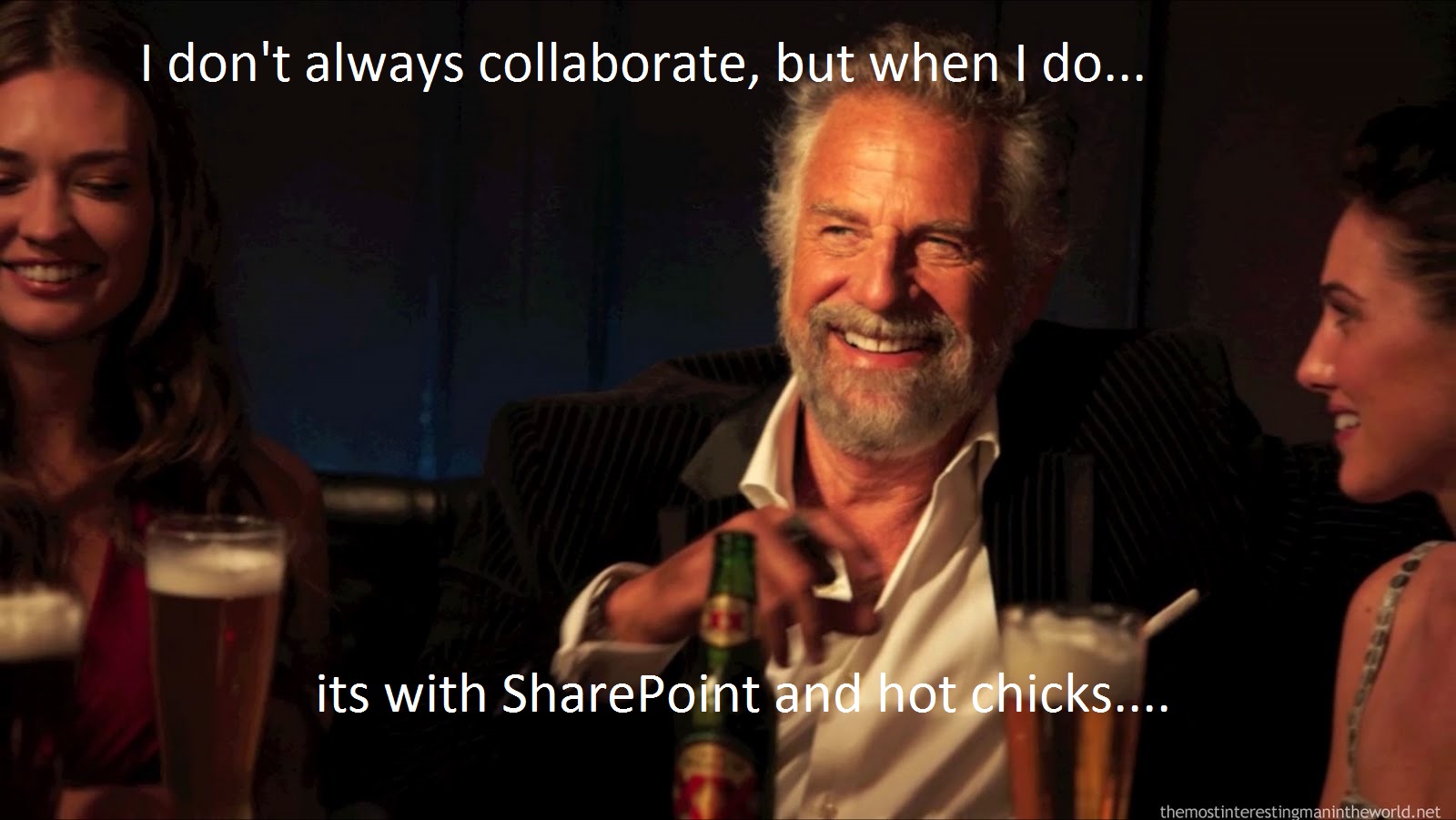 If you think of more and post, let me know…I'll link over!
CJG